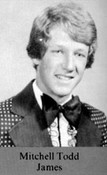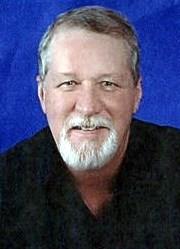 Mitchell Todd James
April 21, 1960 - July 28, 2016
Mitchell Todd James, age 56, passed away Thursday, July 28, 2016, in Mansfield, TX.

He was born April 21, 1960, to Jack and Jeanne James in Las Cruces, NM, and after moving to Odessa, graduated in 1979, from Permian High School.

He loved hang gliding and was very involved with the North Texas Hang Gliding and Paragliding Association. He was employed by Brake Supply Company in Mansfield, for the past six years.

He is preceded in death by his father, Jack James in 1993.

He is survived by his son Nicky James of Seattle, WA; mother Jeanne James; brother and sister-in-law Lucky and Beverly James; niece Jennifer Haynes and husband, Jeremy, all of Snyder, TX; nephew Zach James and wife, Jenny of Austin, TX; one great-niece, and one great-nephew.

Funeral services will be held at 1:00 pm on Tuesday, August 2, 2016, at Hubbard-Kelly Chapel. Interment will follow at Sunset Memorial Gardens.

Services entrusted to Hubbard-Kelly Funeral Home of Odessa.